JAPAN NATIONAL TOURISM
A Road Trip Through Hokkaido, Japan
︎
With global travel restirctions still in place this summer, when better to head out on the road and continue to experience Japan's natural beauty. This year is likely to see a shift towards domestic travel, as people are more conscious both physically and environmentally. I will continue to showcase my experiences in Japan, and hope friends and family can come and spend time here with us soon.
Having travelled to Hokkaido across each season since being in Japan, we were keen to add something new to this trip to make it a special one. Hokkaido is vast, and often the best things are discovered when wandering off the beaten path. Travelling by car gave us the perfect opportunity to explore Japan's second largest prefecture at our own pace, getting lost and learning more about rural Japanese life or 'inaka' (いなか) along the way. It also gave me the perfect opportunity to test out the brand new
DJI Mavic Air 2
, something I'd been waiting to get my hands on for a while, and add a new dimension to my workflow.
Moving into warmer months, Hokkaido truly starts to come to life; sprawling coastlines alongside rich natural landscapes, steamy hot springs and shinto shrines by the sea, all add to the unique character of the island.
Across three days, we based ourselves in Sapporo, starting the day with iced coffee from
Baristart
and finishing with some of Hokkaido's famous miso ramen, soup curry and fresh sushi. We started our journey into Shikotsu-Toya National Park, across to Cape Kamui on the West Coast, all the way through Beiei in the East, and up to the iconic Shosanbetsu Shrine in the North. Along the way, it wasn't rare to see deer walking by the roadside, also foxes, snakes, sea eagles – and don't forget to carry a bell in case you encounter a bear.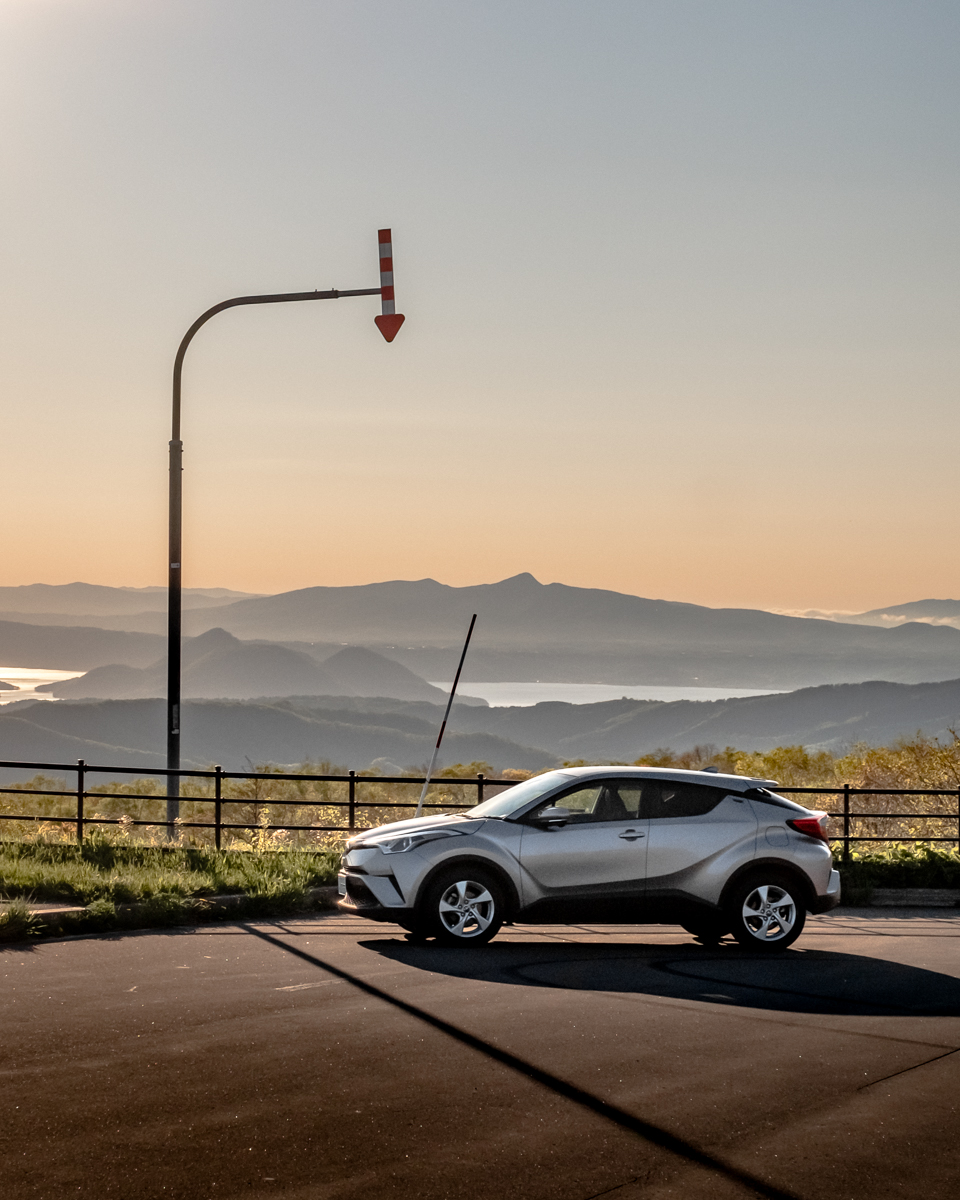 I think it's fair to say I recommend Hokkaido to anyone looking to build a Japan itinerary in the future. Each season the island transforms and natural landscapes are a sight to behold. For those looking for accommodation, be sure to look up
Hoshino Resorts Tomamu
,
Kasho Gyoen Ryokan
, and
Chalet Ivy, Jozankei
.
---
---